Youth Group at UPC seeks to prepare youth to explore and understand their faith in Christ through service to self and community by providing an environment that fosters trust and empowers them to serve the church and the world.
Middle School Youth Group is comprised of students in grades 6-8. They meet every other Sunday from 12:30pm-2:00pm. Middle Schoolers travel to Mo Ranch every summer for Junior High Jubilee.
Senior High Youth Group is comprised of students in grades 9-12. They meet most Sundays during the school year from 4:30-6:00pm. Senior Highs also travel to the Montreat Youth Conference every summer, along with an annual cycle of mission trips: local, national, local, and international.
Both groups maintain a balance between fellowship/fun events, meaningful discussion, worship and devotion, and service. Retreats and lock-ins also occur throughout the year.
Contact Betsy Irvine if you or your youth have interest in participating.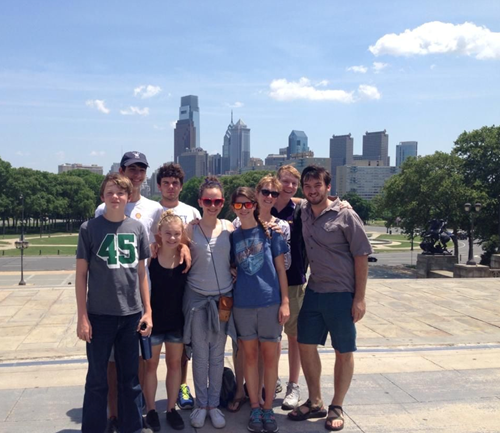 UNIVERSITY PRESBYTERIAN
3240 Dalrymple Drive
Baton Rouge, LA 70802
(225)383-0345
(225)383-3495 FAX
DAY SCHOOL
(225)344-8077
Created by dezinsINTERACTIVE.
© Copyright 2015-2019 University Presbyterian Church of Baton Rouge. All rights reserved.