Children and Youth Education
We are SO happy to be back in person for Sunday morning Faith Formation activities for children and youth!  This school year we offer two church school classes for children (PreK-6th grade) and a Confirmation Class for 7th through 12th graders.
Each Sunday children Prek-6th grade and their parents are invited to gather in the Sanctuary at 9:45 a.m. for a bible story, a song, and a prayer before going to their classrooms.
Prek-1st Grade in Room 104
2nd Grade – 5th Grade in Room 205
And 6th graders as helpers in either room.  
Each class will meet from 10:00 to 10:45 with two adult leaders to learn about ways of practicing their faith, using the Follow Me curriculum which includes, videos, art projects, conversation about life in the church and ministry in the world.  During the fall of 2022 the practices of Following Jesus, Welcoming All, Confessing, and Living in Hope will set the tone for engaging children in what it means to be a follower of Christ.
Of course, after church school everyone is invited to join in worship in the sanctuary at 11 am.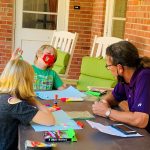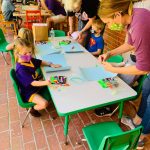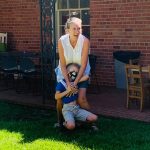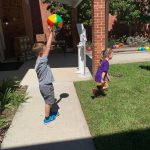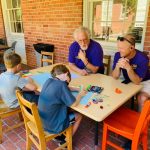 UNIVERSITY PRESBYTERIAN
3240 Dalrymple Drive
Baton Rouge, LA 70802
(225)383-0345
(225)383-3495 FAX
DAY SCHOOL
(225)344-8077
Created by dezinsINTERACTIVE.
© Copyright 2015-2019 University Presbyterian Church of Baton Rouge. All rights reserved.